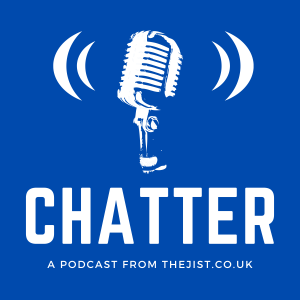 Thursday Dec 16, 2021
#223 - Dr Paolo Gerbaudo on GameStop, Digital Revolution, and the End Of Neoliberalism [Live]
Paolo Gerbaudo is a political sociologist and the director of the Centre for Digital Culture at King's College London. He is the author of Tweets and the Streets (2012), The Mask and the Flag (2017), and The Great Recoil (2021). In this podcast we talked through GameStop as a blueprint for revolution, online crowds and mobs, transparency in finance and on the internet, why GameStop was a backlash against the neoliberal system that continues to dominate our world, and much much more! 
HELP ME CROWDFUND MY GAMESTOP BOOK. Go to https://wen-moon.com to join the crowdfunding campaign and pre-order To The Moon: The GameStop Saga!
If you haven't already and you enjoyed this episode, please subscribe to this podcast and our mailing list, and don't forget, my book, Brexit: The Establishment Civil War, is now out, you'll find the links in the description below.
WIN SOME STUFF FOR FREE - https://thejist.co.uk/chatter-giveaway-win-some-amazing-prizes/ 
Watch Us On Odysee.com - https://odysee.com/$/invite/@TheJist:4  
Sign up and watch videos to earn crypto-currency! 
Buy Brexit: The Establishment Civil War - https://amzn.to/39XXVjq 
Mailing List - https://www.getrevue.co/profile/thejist 
Twitter - https://twitter.com/Give_Me_TheJist 
Website - https://thejist.co.uk/ 
Music from Just Jim – https://soundcloud.com/justjim 
Resources
https://twitter.com/paologerbaudo
https://www.opendemocracy.net/en/author/paolo-gerbaudo/
https://www.plutobooks.com/author/paolo-gerbaudo/